Do you have a whippety question? Enter here your query or keyword.
Whippet painting and Watercolor Dog Portraits

Whippet paintings and watercolor dog portraits for you to enjoy. I collected here my whippet portraits and hound watercolors.
Did you make a portrait of your whippet?
Share your masterpieces in the form at the end of the page!
Anything goes: drawings, watercolours, oils, pastels, digital. We love every art technique.
Don't be shy we can't wait to see your pictures!

Whippet Paintings



Click on the title or the picture to see it as wall art, on mugs, cards, tote bags and more.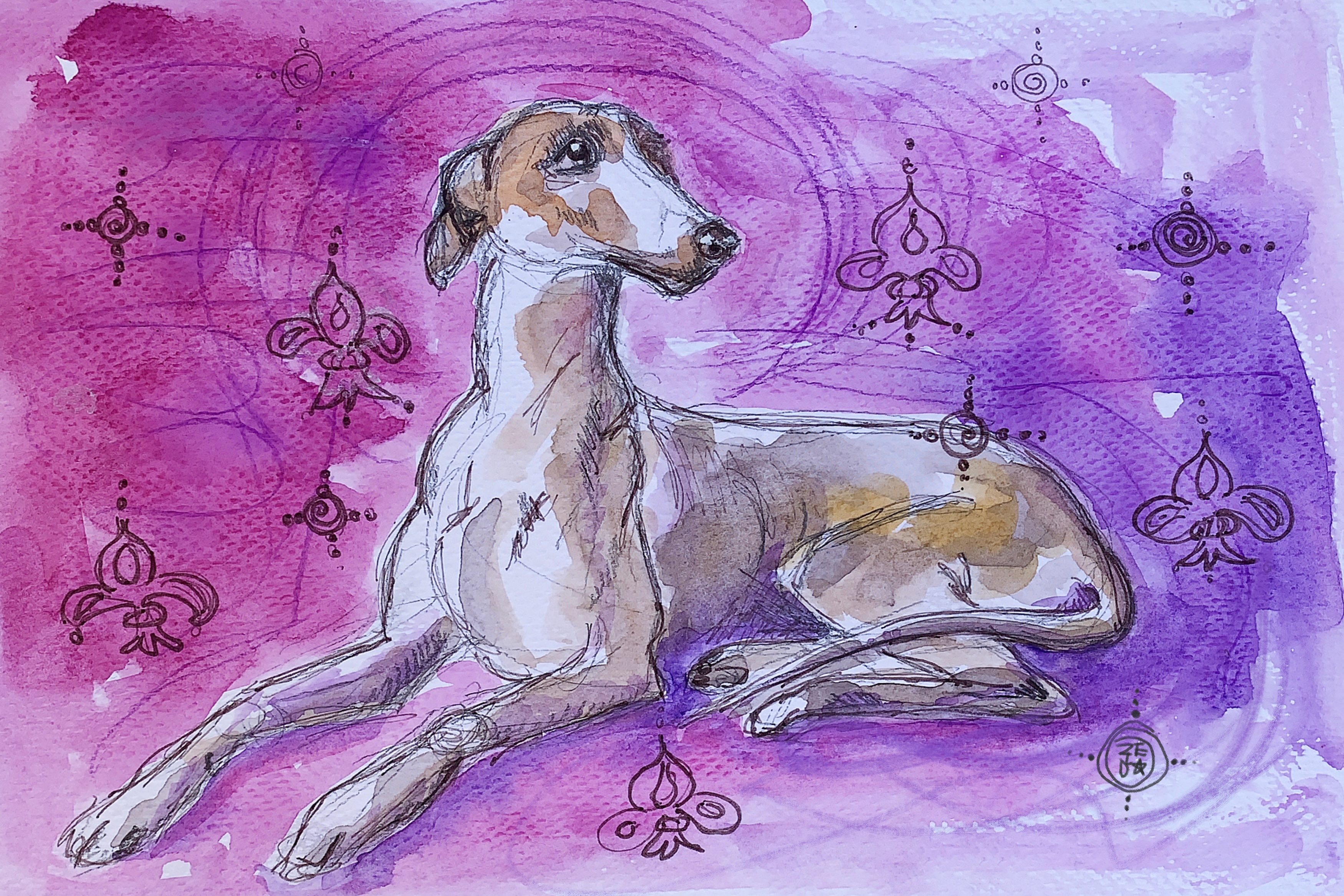 Luxury and relaxation are a whippet trademark. I think this background favours my hound.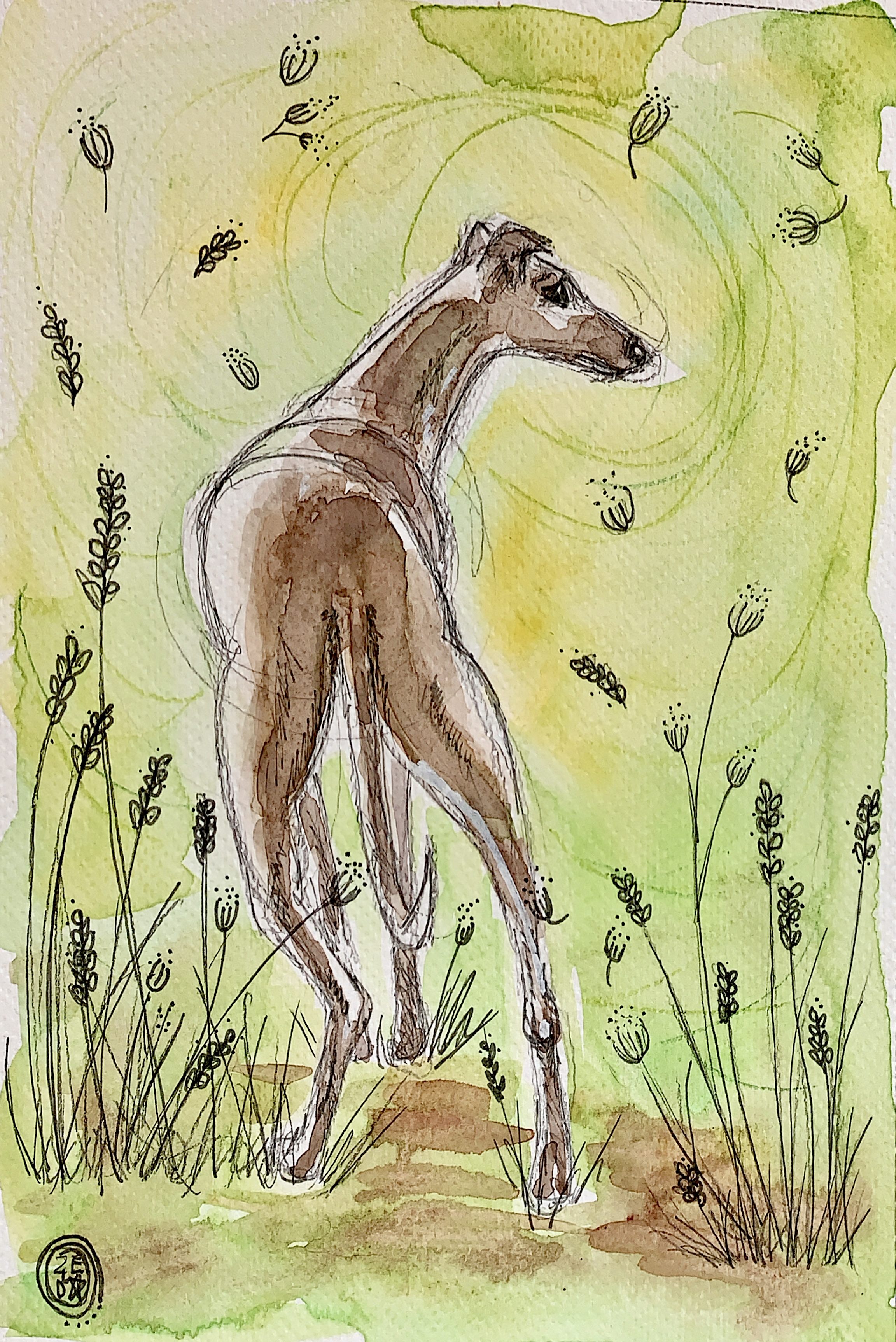 We all know how quickly our couch potato can turn into a velociraptor when they are in hunting mode.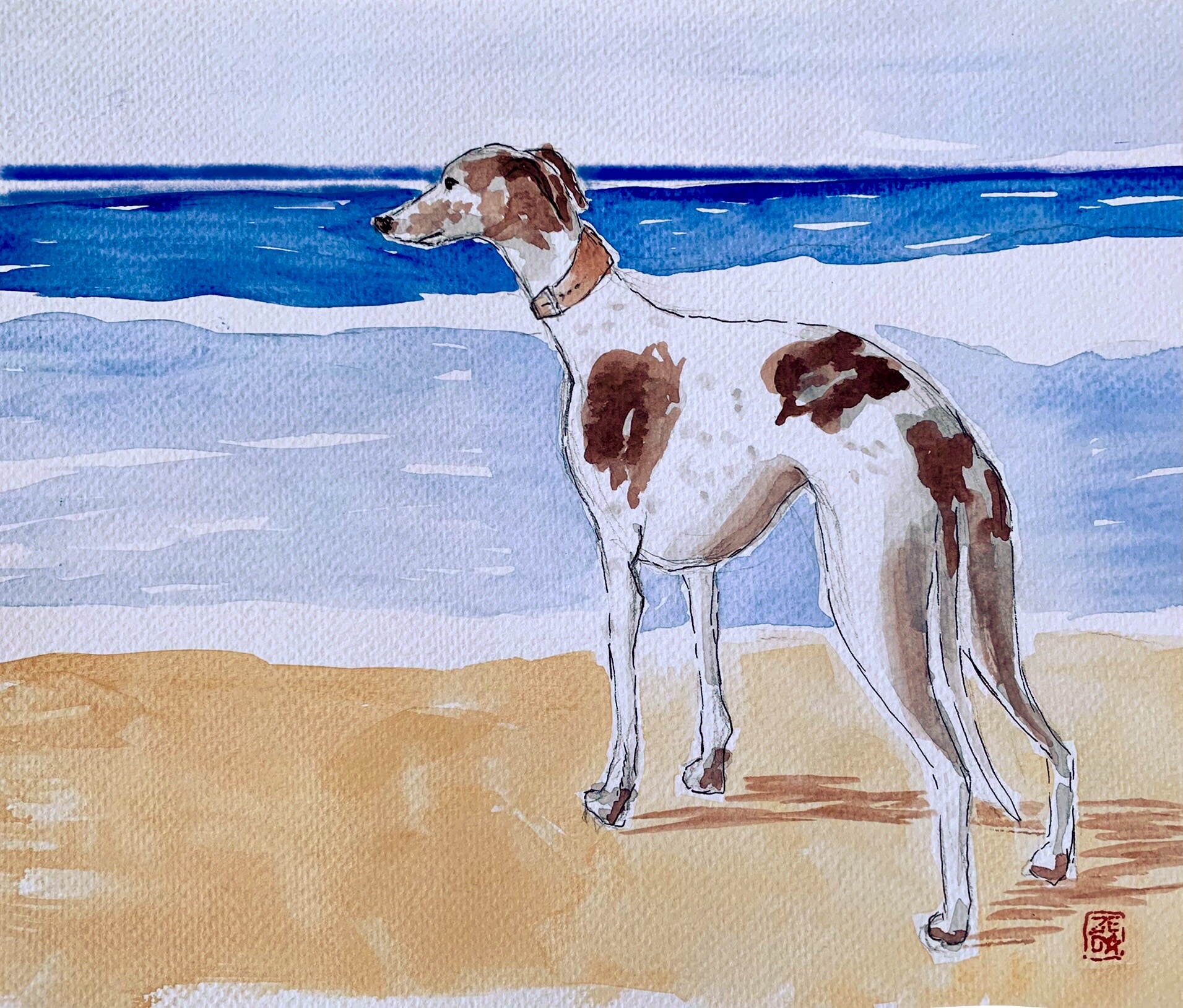 My whippet Lola has reached her golden years. When we go to the beach she doesn't run as she used to but she enjoys trotting to the water and look at the ocean in a perfect pose.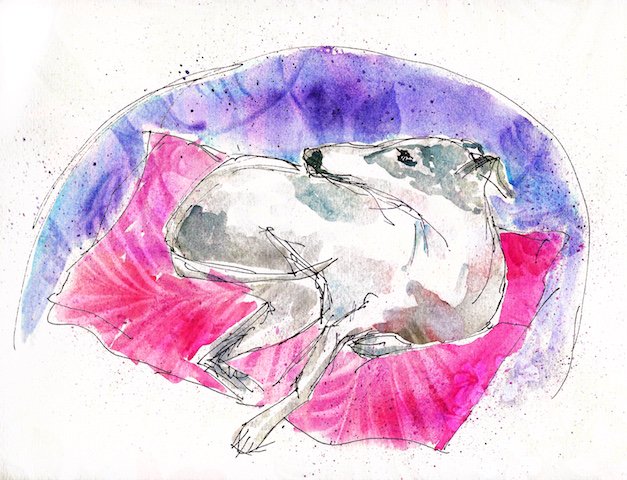 Like all whippets, Lola enjoys immensely her long naps, especially during lazy summer afternoons. Here she is napping on her favourite garden chair.


Hound Portraits
Here I was able to capture one of the rare quiet moments of my friend's Italian greyhound. She is the cutest little thing,  all silk fur and restless tail.
At the fall coursing meetings the borzois would stand out for their majestic pose even in sight of the other hounds running afield.
I tried to capture here the vibrant colours and personality of a spirited Ibizan hound.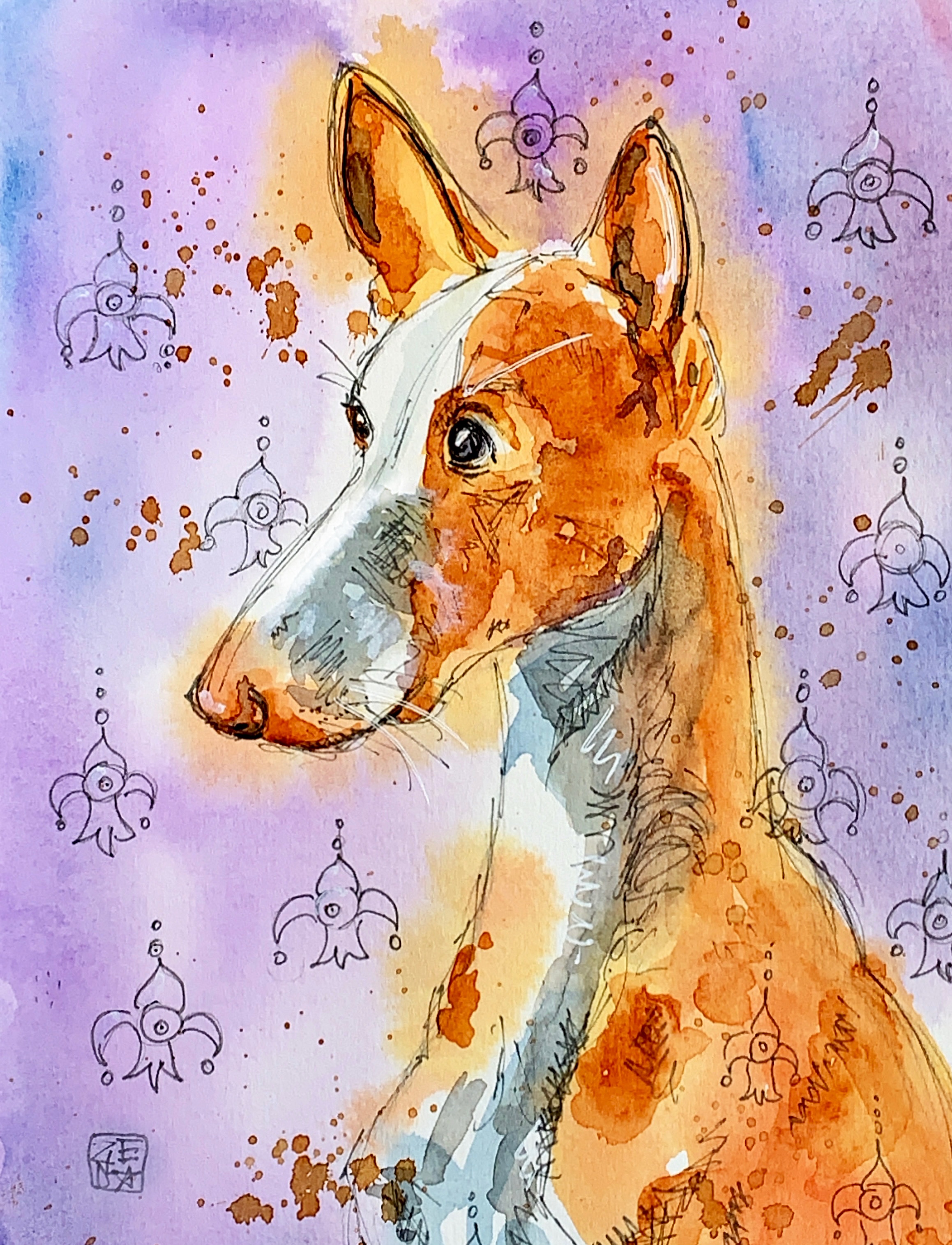 This Scottie we met at local dog show had the look of a perfect gentleman, gazing around with a benevolent look.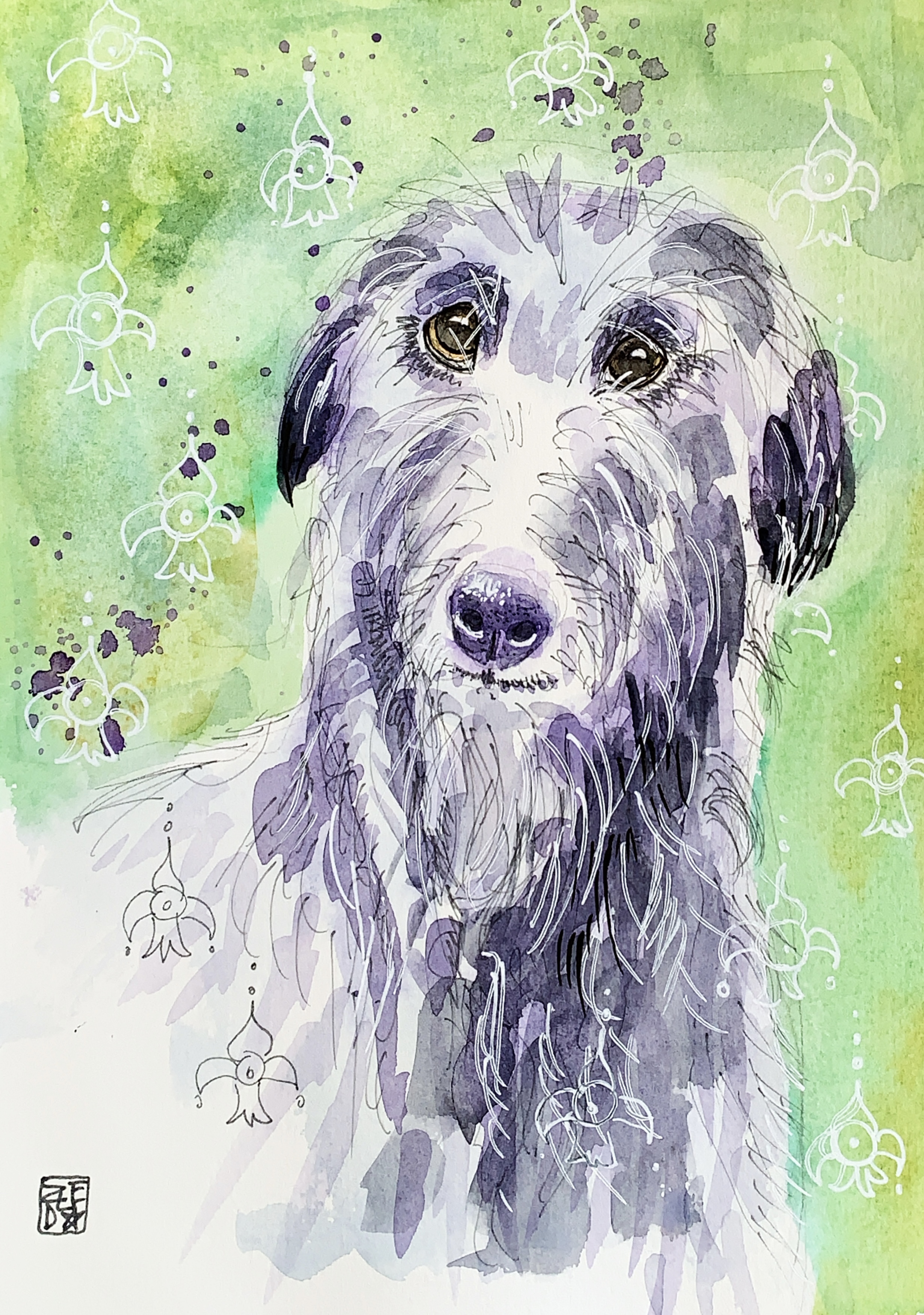 My friend´s sloughi lost her composure only when she could run free and in the vicinity of pizza. Here I gave her the background of Moroccan tiles for a touch of her country of origin.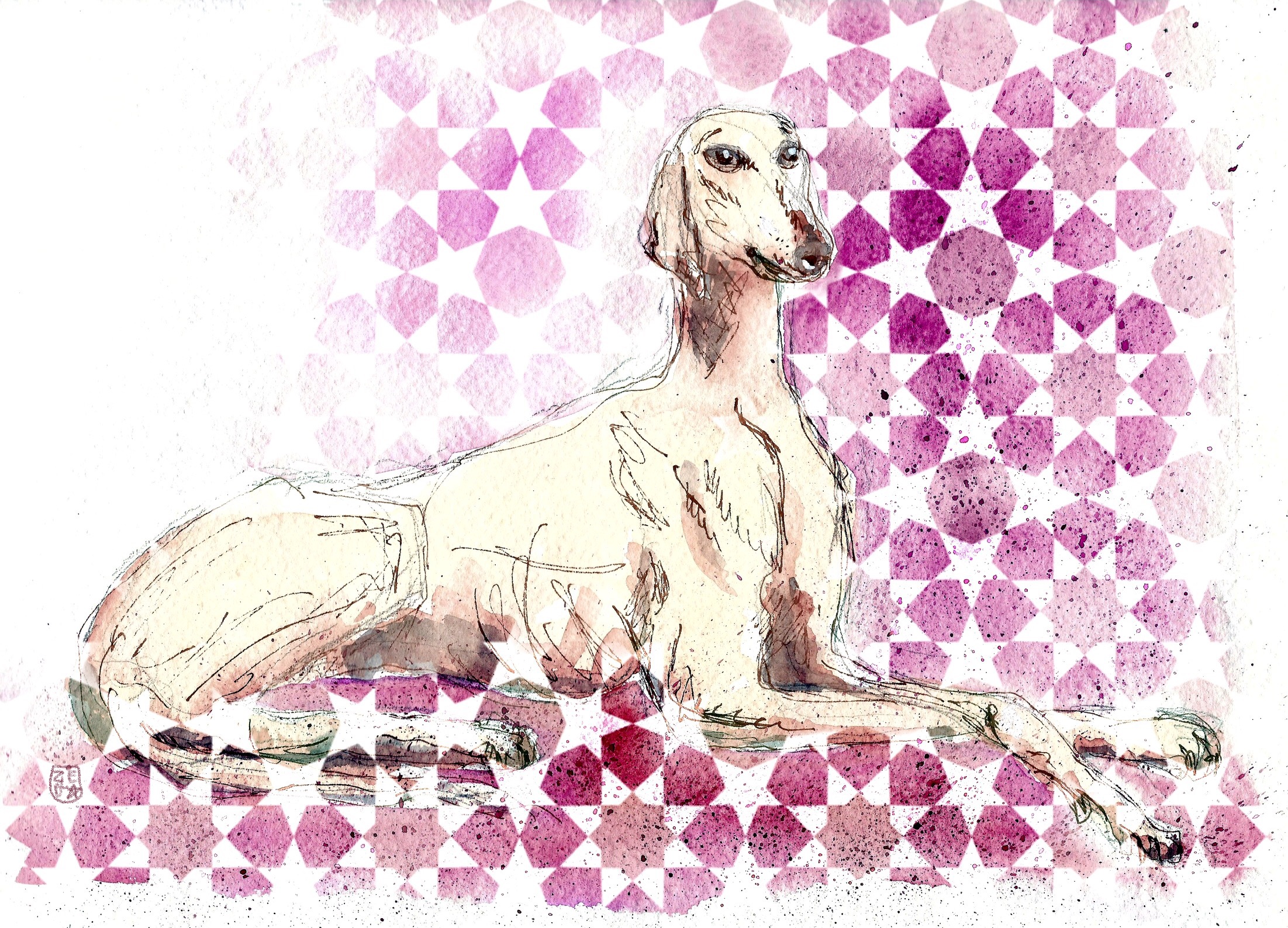 A quick sketch of one of the most beautiful hounds, the lettering is my husband's courtesy.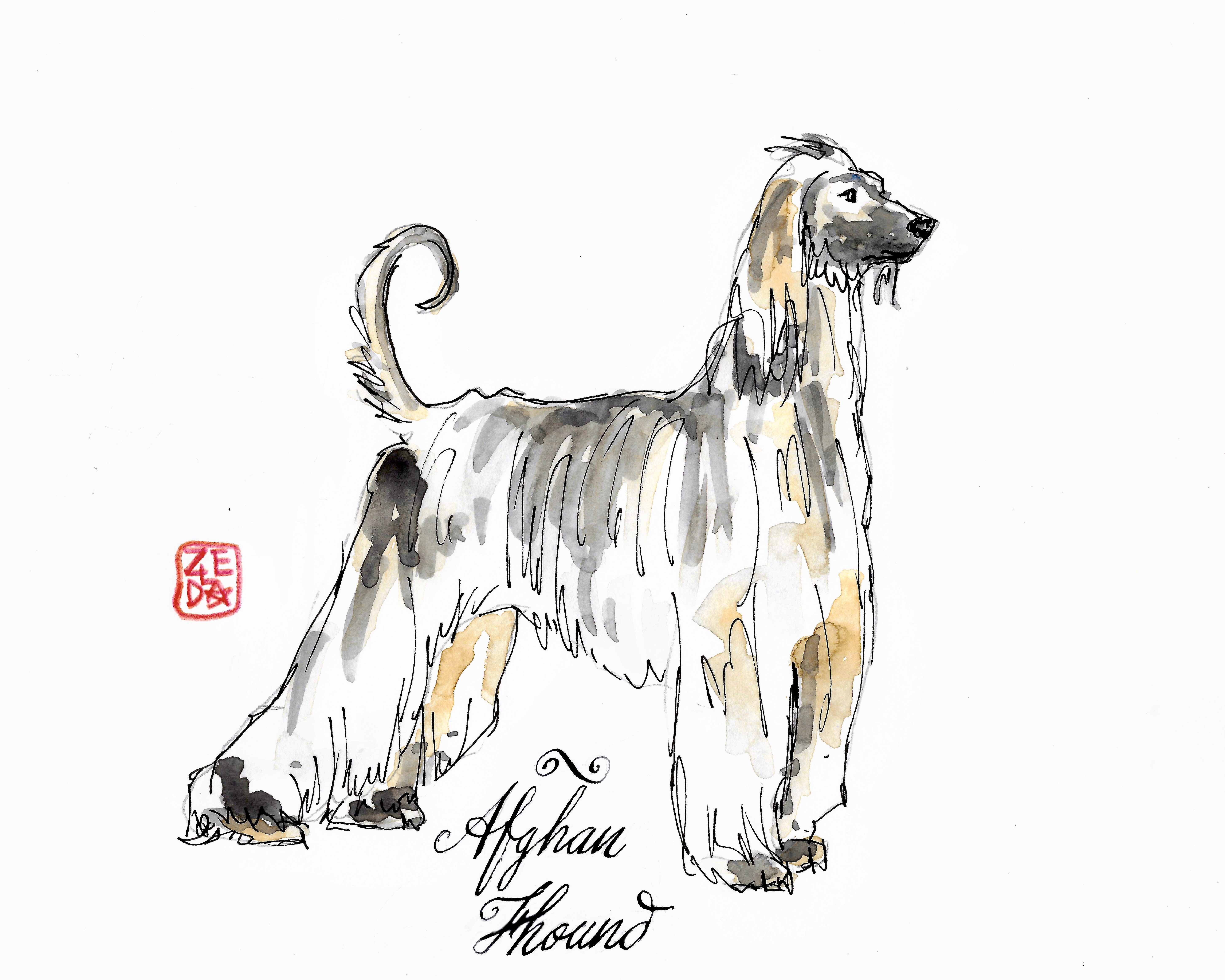 Have A Great Whippet or Hound Painting?
Did you make great hound art? Share it!
Enter here the pictures of your masterpiece and a short story about it.
What Other Visitors Have Shared
Click below to see contributions from other visitors to this page...


Julius on Sofa

Julius is our beloved whippet, his main hobby is to nap on the sofa. In these oil paintings I tried to capture his relaxed elegance.

The Luna-tic

This is my whippet lurcher Luna, I painted about five years ago when she was an absolute demon in puppy mode! Don't be fooled by the 'butter wouldn't melt' …

More Whippet Pictures 
Custom Portrait of my Dog Contest