Do you have a whippety question? Enter here your query or keyword.
Whippet Freebies!


Get these whippet freebies as a welcome gift for your subscription to The Whippeteer, our free newsletter!!
With The Whippeteer, our free e-zine, you'll get monthly in your mailbox useful info, tips and articles for dog lovers and, as welcome gift, you'll receive immediately these freebies.
Subscribe now to grab these fantastic gifts!
Just like you, I love my dogs and I would like to share with you stories, news, info and tips about my pets.
I select the most fun, interesting and useful articles about sighthounds and dogs for you to enjoy. 
Subscribe to my free e-zine and you'll receive The Whippeteer monthly in your mailbox and, as a welcome present, you'll be able to download some whippet freebies.

Whippet Freebies for You

Looking for tips to quickly and easily house train your dog?
With your subscription, you'll receive a downloadable document with clear and simple instructions to house train your whippet fast and effortlessly and, for visual learners, a toilet training infographic you can keep on the fridge for the all family to see.
I know, sometimes is more difficult to train humans than dogs!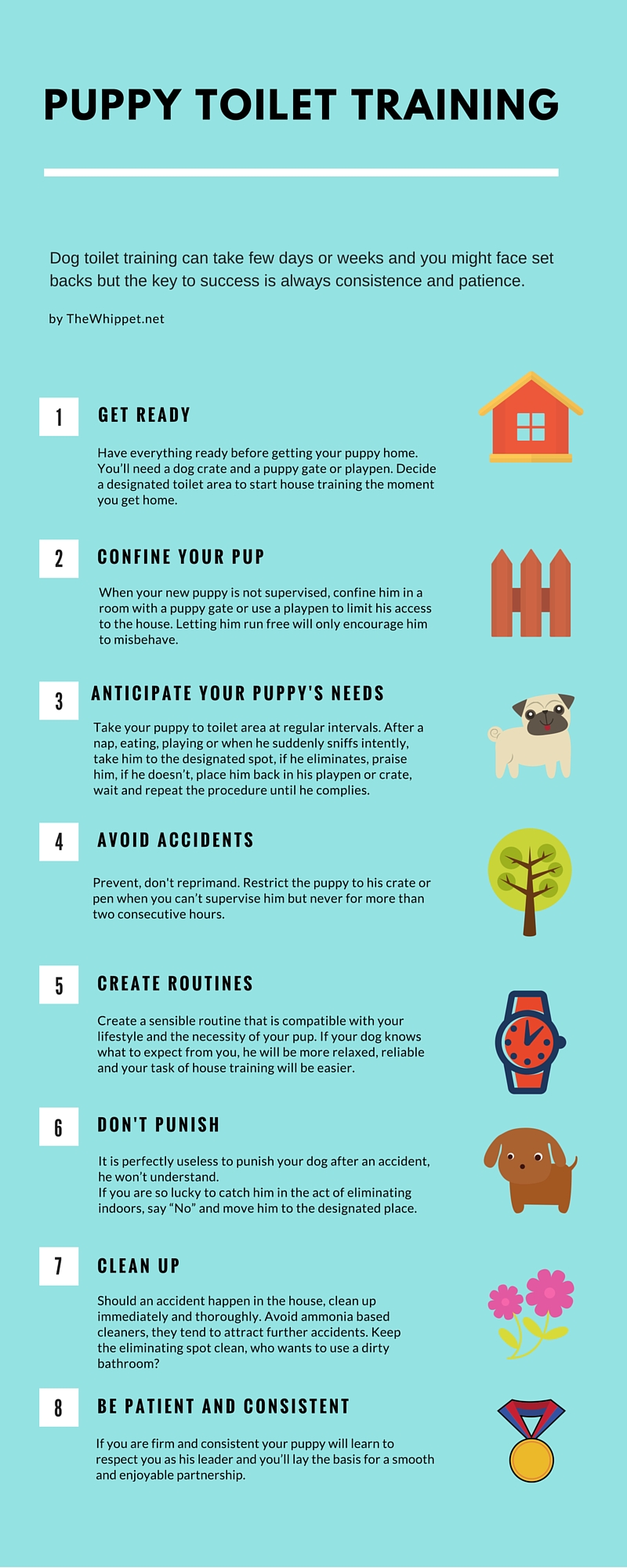 Don't worry, I'll keep the newsletter short and sweet and I'll write only if there is something I must share with my visitors.
Only interesting, valuable info, stories, tips and pictures.
How to Get Your Freebies


After filling the form below, you'll receive a confirmation e-mail asking you if you really want to receive The Whippeteer, our newsletter. 
This is to make sure that it is really you who submitted your address. 
After you confirm your subscription, your name will be put on the mailing list and you will receive a "Thank You" message with the links to download your freebies.
Click on the link and print your freebies. Enjoy!

Privacy
If you are like me, you worry about handing out your e-mail address: relax, your e-mail is in safe hands, I won't share it, rent it or sell it to anyone.


Add Yourself To Our RSS Feed
To get regular updates on what's new at TheWhippet.net, subscribe to our rss feed. You'll find it at the bottom of the Home Page.
You can also see the most recent addition to our site in the whippet blog, it will keep you informed on the latest updates.
Click her to see The Whippeteer back issues