Do you have a whippety question? Enter here your query or keyword.
Italian Greyhound Pictures: Remmi
Italian Greyhound Pictures: Remmi
by Kim
(Kentucky)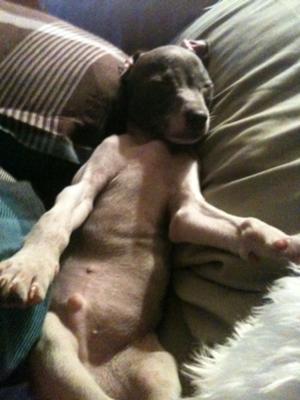 His first night in bed.
Here are the pictures of my Italian greyhound puppy.

First of all I will start out by saying the week before this happened my sister and myself were in a pet store and we saw the an IG puppy that I just wanted to take away from the shop but I couldn't pay the 1.200 dollars they wanted.

I was telling my sister that I have always wanted an IG.

I was driving down an highway and turned into a shopping center where I noticed a box that had "FREE" written in black marker on it.

I passed it up but had to turn around.

I've actually found kittens in a box like that before.

I opened the box to find a small, shivering, almost frozen puppy.

There was a piece of paper attached to the box that said "10 weeks Italian Greyhound".

It was a miracle for both of us:)


Subscribe to my Free Newsletter!
With the free e-zine you'll get a house training flash course plus a handy infographic.
And your e-mail address is always safe with us, don't worry!