Winston ( Tigger )
by Bernadette
(Nottingham )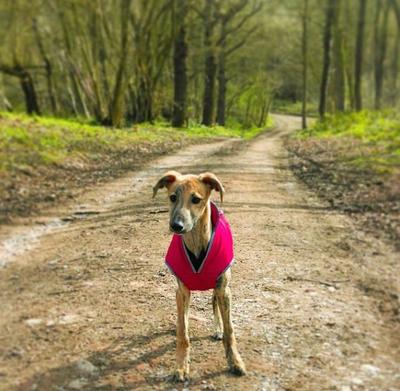 Winston in his read coat.
He's a real joyful character, he's nearly 5 months old and he can fetch, run like the devil and jump like a kangaroo!

He's a real joy to the family, whose cute and cuddly. We often take him for long walks and he runs round the field like a mad man!!!