Do you have a whippety question? Enter here your query or keyword.
Whippet Names
Whippet names: choose your favorite among the funniest, sweetest, craziest dog names.

I had fun collecting here some of the most unusual and charming whippet names, hope you enjoy them too!
Whippet Names From A to N



Absolutely Irresistible, Acrobata, Airborne, Allegretto, Andante
Baccarat, Beachcomber, Beaugeste, Beauty Mark, Best Wishes, Black Hawk, Black Kestrel, Black Night, Blue Bonnet, Blue Dancer, Blue Dream, Blue Gillette, Blue Streak, Blue Tuxedo, Brave Lancelot, Braveheart, Breaking Free, Briar Rose, Busy Bee
Calandrina, Candyman, Capitan Morgan, Cayo Coco, Chiaroscuro, Chica Boom, Chicory, Chiffon, China Doll, Cicerone, Cornish Violet, Cover Girl, Creme Caramel, Criss Cross Dalì, Dancing Firefly, Danny Boy, Daydreamer Wish, Delicate Lace, Devine Secret, Dido, Divina Callas, Drama Queen, Dream A Little Dream, Duendecillo
Ebony Rose, Eclipse, Electric Eclipse, Enchanted Night, Eternally Yours, Evening Express, Everybody Out
Fairytale Princess, Fancy That, Fawn Gazelle, Fellini, Fireball Blaze, Firedancer, Flying High, Fool For Love, Foxy Lady
Gin Tonic, Gispy Queen, Glamour Girl, Golden Boy, Golden Crocus, Golden Gal, Golden Nugget, Gone With The Wind, Good Vibes, Goosebumps, Gorgeous Gucci, Gotta Rock, Green Soldier, Gunfire, Gypsy Moon
Happy Ending, Happy Go Lucky, High Fidelity, High Times, Hocus Pocus, Honeysuckle, Hot Chili, Hungarian Diamonds
Indian Spirit, Ipnose, IQ Test
Jack-O-Lantern, Jardin de Bagatelle, Je Suis En Paris, Jewel Lass, Jolly Joker, Jumanji, Just a Joy, Just A Kiss
Lapis Lazuli, Larger Than Life, Last Waltz, Law Of Attraction, Legacy, Lennon, Little Muffet, Little Nip, Lollipop, Lonely Star, Love Affair, Love Will Find A Way, Lovely Lolita, Lucky Charm
Madame Bovary, Magic Calypso, Malos Pelos, Marjoram, Maximus, Melody Maker, Mermaid, Mickey Boy, Midnight Lord, Midnight Rider, Midnight Star, Midsummer Breeze, Milky Way, Mini Me, Miss Ginger, Miss Muffet, Miss Vanity, Moonlight Shadow, Moonstruck, Moonswept, Morning Glory, Morning Has Broken, Morning Mist, Mustang, My Fair Lady, My Miracle, My Pride And Joy
Napoleone, Never Let Me Go, Never Say Never, Nightime Blues, Nimble Sue, Nine Lives, Ninotchka, No Time to Waste, Noctalia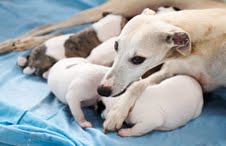 Whippet Names From N to Z



Once Upon A Time, Orfeon, Orofino Paladin, Palomino, Peaches And Cream, Penny Lane, Peter Piper, Picasso, Pillow Talk, Place Pigalle, Plain Jean, Plata De Ley, Playboy, Poachers Dream, Positive Energy, Pretty Petunia, Prince Charming, Prize Rascal, Proper Chase, Putting On The Ritz
Quaker Maid, Queen Of Sheeba, Questrel, Quicksilver, Quintet
Raise Your Glass, Red Baron, Rhapsody, Rough Diamond, Roving Roger, Rum Punch
Saffron, Saffron Crocus, Satin Chic, Satin Slipper, Savannah Dawn, Serene Sunset, Silent Night, Silver Cloud, Silver Shoes, Silver Slipper, Silver Starlet, Siren Song, Smoky Eyes, Snow Queen, Sound of Silence, Southern Seas, Starlight, Starshine, Stormcloud, Strider, Sugar Boy, Summer Delight, Summer Song, Summer Symphony, Summersong, Summerwind, Sunshine Boy, Surprise, Sweet Candy, Sweeter Than Wine, Sweetheart
Tarquinius, Tiger Mum, Tinto De Verano, Tom Piper, Top Secret, Trade Wind, Trueheart
Vanilla Fudge, Veterano, Vino Tinto
Wanderlust, War And Peace, Welcome News, White Knight, Wind Whisper, Wisp of Smoke, Witchy Woman, Witch's Timble, Wizard Of Oz
Xmas Delight, Xmas Gift
Zephyr, Ziggy Stardust
Subscribe to my Free Newsletter!
With the free e-zine you'll get a house training flash course plus a handy infographic.
And your e-mail address is always safe with us, don't worry!