Whippet Mix: Izzy
by Michelle
(Montana)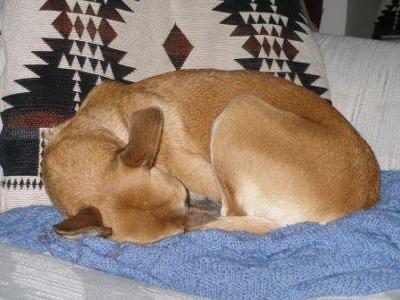 This is our lovely rescue dog, Izzy. She loves snuggling, car rides and hide-and-seek. Her favorite toys are ones that look like furry animals, she doesn't like anything plastic. She likes to pretend she's chasing a real animal!

We adopted her from a shelter two years ago. We believe she is a whippet mix of some kind, but we aren't sure what she is mixed with. She weighs about 37 pounds. If you have any suggestions I would love to hear them!
Subscribe to my Free Newsletter!
With the free e-zine you'll get a house training flash course plus a handy infographic.
And your e-mail address is always safe with us, don't worry!
Mar 30, 20 11:09 AM

My fiance and I are interested in getting a Whippet. We have done a lot of research and we feel this is a perfect dog for us! Please let us know if you

Feb 06, 20 02:33 AM

Looking for a companion whippet. Just lost my two 13 year old brothers to cancer & heartbroken. Cannot seem to find any in SE?? Long history of dog rescue

Jan 15, 20 06:10 AM

I'm looking for black or black and white female whippet under 12 months old. We already have brindle siblings 2.5 years old.