Do you have a whippety question? Enter here your query or keyword.
Whippet Colour
What's Your Favourite?
What's the best whippet colour? Just take your pick! These hounds come in every colour and colour combination.
So, you are smitten with the idea of bringing a whippet puppy home. An excellent choice! These agile creatures are not only famed for their lively nature but also their varied and beautiful coat colours. Whippets come in an exciting palette, offering potential owners an array of choices that cater to individual aesthetic tastes.
Embrace the expectation and excitement as we embark on a vibrant journey of exploring the different whippet colours and what they mean.
The whippet standard states that the colour is immaterial so, theoretically even a green whippet would be admissible.
And don't be tempted to get one whippet of each colour because that would make far too many dogs!
Whippets are often compared to impressionist paintings that mimic the subtle play of light and shade. They are available in every possible colour and pattern you can fathom. If you fancy hues dating back to the Renaissance, you're in luck. From shiny black, enchanting blue, rich fawn, dapper cream, to multi-coloured patchworks called brindles and particolours, the whippet palette is both wide and wondrous.
Black Whippet Colour


The solid black whippet has a coat as dark as the night, radiating an air of mystery and sophistication. This sleek colour is incredibly chic, never fading out of style. A true classic in the whippet colour culture makes it an impeccable choice for those who love a touch of tradition and maturity in their canine friend.
Blue Whippet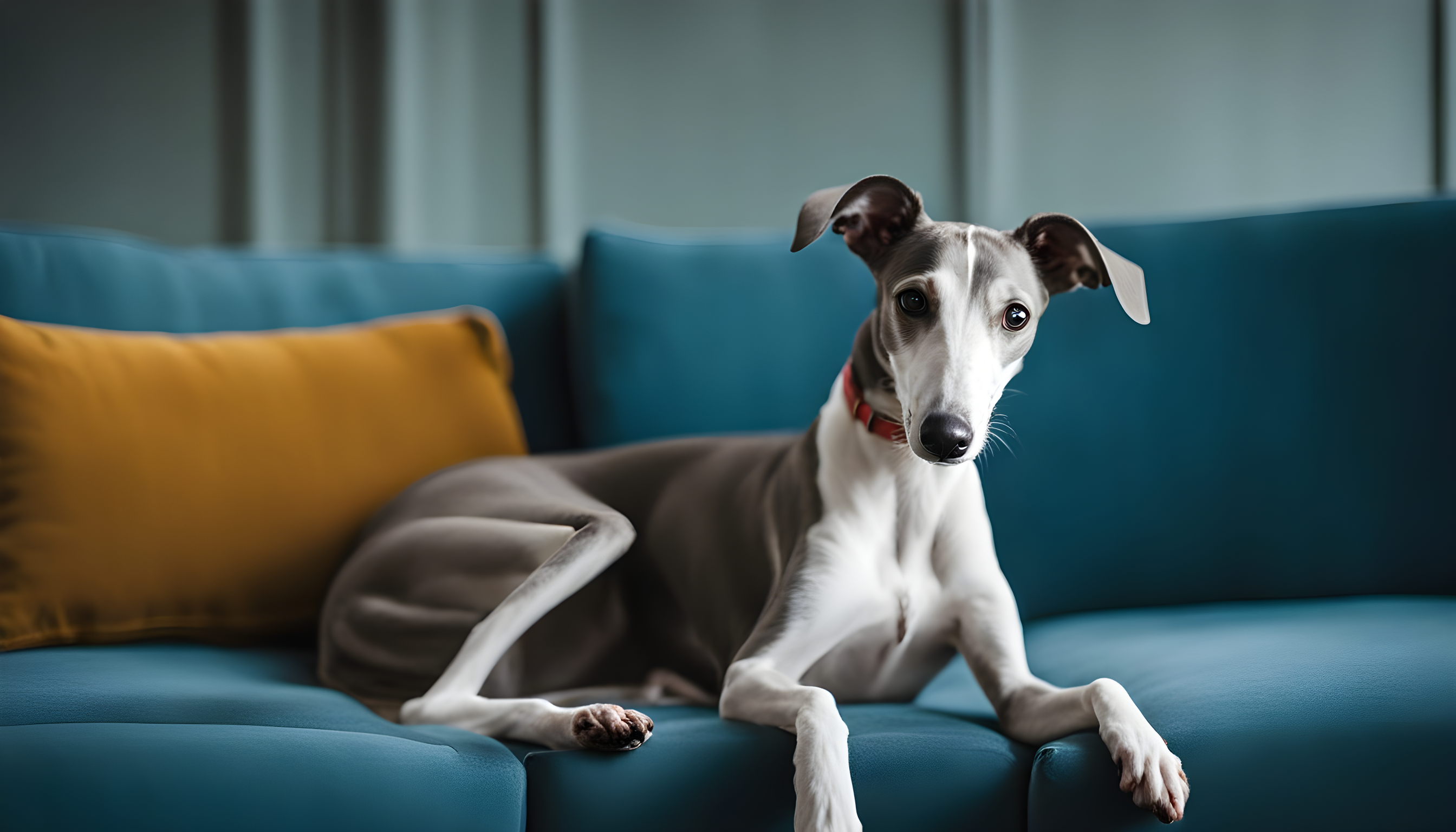 Transcending the bounds of ordinary canine colours, the blue whippet sets itself apart with a striking metallic sheen. This sumptuous hue is a result of a unique dilution gene that transforms black colour genetics into a rich grey-blue. This is a relatively rare shade between whippets, intensifying its allure and desirability.
Fawn Whippet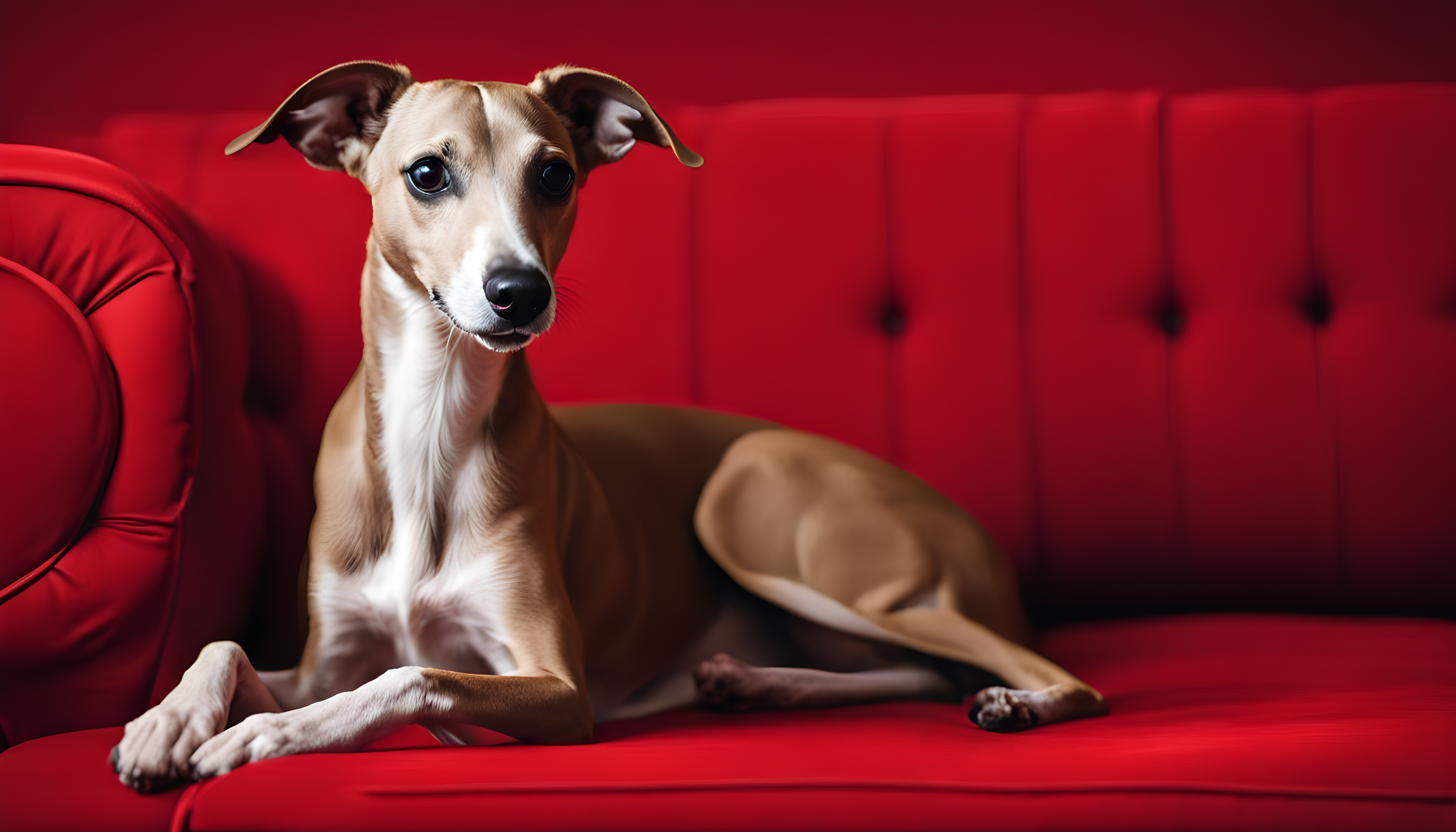 The fawn whippet colour breathes warmth and indulgence. Fawn whippets can come in a range of shades, from light fawn that is akin to a delicate cream puff, to dark fawn reminiscent of a toasted caramel latte. If you find solace in earthy tones, longing for a hint of rustic charm, the fawn whippet is undoubtedly your perfect suitor.
Cream Whippet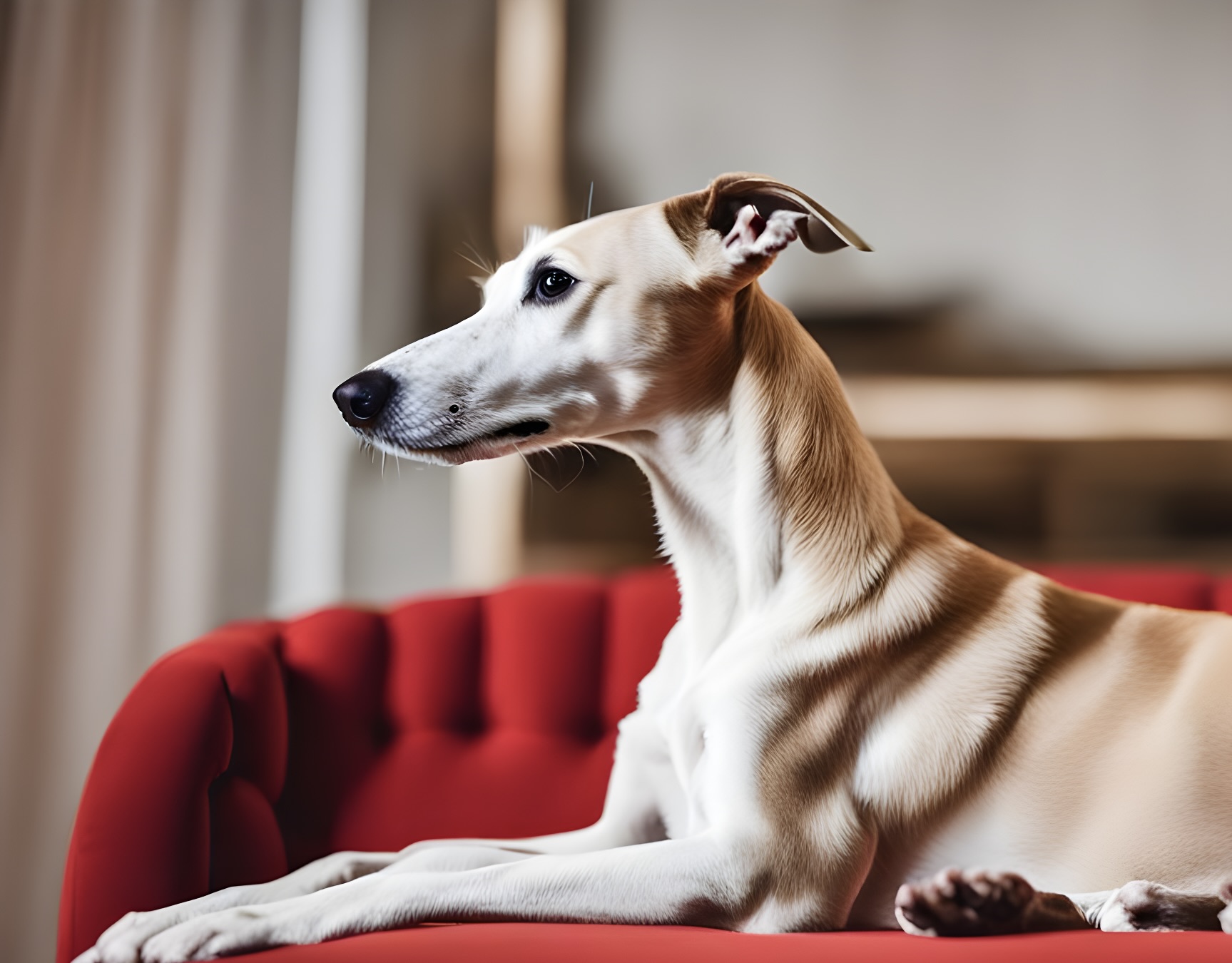 Cream whippets are like pearls of the dog world. A dazzling white or off-white coat denotes elegance and gives off a royal charm. They light up your day with their mere presence. While relatively rare, this whippet colour does make for a beautiful sight, turning heads wherever it goes.
Brindle


A brindle whippet takes the best of both worlds and blends it into a true masterpiece. Its coat features a dark colour striped over a lighter base. The pattern is somewhat tiger-like but more subtle and serene, exuding a unique character. The brindle whippet is for those owners who enjoy the surprise of unique patterns and colours.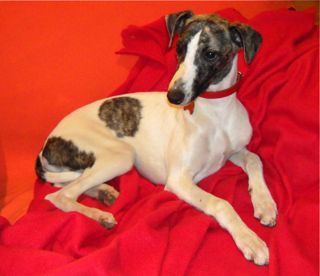 Particolour


Particolour whippets feature a charming blend of different colours - usually a mix of white with any of the other solid whippet colours. The proportion of colours may vary, rendering each particolour whippet a unique piece of art. It is the perfect choice for those who love diversity in a single package.
While colour can influence your choice of a whippet puppy, it's crucial to remember that it's the breed's overall temperament and health that should ultimately determine your pick. Whippets are generally friendly, gentle, and well-behaved dogs. They bring joy and fun into your life, irrespective of their coat colour.
Choosing a whippet colour might seem like a daunting task, given the variety on offer. However, a good way to narrow it down is to visit a professional whippet breeder. These experts can provide valuable insights into each whippet colour's uniqueness, helping you make a well-informed decision.
The joy of bringing a whippet puppy into your home goes beyond its coat colour. As pet parents, the joy erupted by their energy, the comfort of their companionship, the pride in their growth - all these factors override the colour of their coat. This means that while you may have a favourite, do not let this control your decision too much.
Every different whippet colour carries the same breed characteristics, so there's no need to worry about choosing a particular colour affecting your pet's temperament. They all typically share the same gentle, playful, and amiable nature that makes them the perfect family pet.
There isn't a wrong colour for a good whippet!
Whippets are also relatively easy to care for in terms of grooming. Their short, fine fur minimises shedding, making them ideal for those who suffer from allergies, or who just dislike having dog hair everywhere!
When sourcing a puppy, it's also quite important to look past the colour and consider the dog's overall health and temperament. Reliable whippet breeders prioritize the dog's health, ensuring that the puppy you bring home will be a joy rather than a burden.
While the quest for a specific whippet colour can take you down a rewarding rabbit hole, remember that love for your furry family member isn't skin (or fur) deep. Embrace that a part of your heart will be owned by a creature beneath the colourful coat. It's the heart, soul, and shenanigans that you'll inevitably fall for.
Living with a whippet morphs into a fulfilling shared journey where happiness isn't just a desired outcome but a daily reality. And let's face it; no matter the colour of your whippet puppy, they're bound to enchant you with their loving eyes and gentle temperament.
It's worthwhile mentioning that the whippet colour factor is purely aesthetic. While certain colours in other breeds could be linked to specific health conditions, this isn't the case with whippets. Here, colour doesn't dictate their overall health or longevity.
Nonetheless, regardless of your preferred whippet colour, ensure your breeder conducts essential health screening for common issues such as cardiac diseases and eye problems. These are far more important aspects than the colour variations when choosing your beloved pet.
With a lifespan of about 12 to 15 years, a whippet is a long-term family addition. While you may initially be drawn by their distinctive coat colours, you'll quickly realize that it's their expressive personality and endearing nature that will deepen your bond with them.
Like a box full of coloured crayons, whippets come in all sorts of exciting shades and patterns. There is likely a whippet puppy of every possible hue out there awaiting a loving family just like yours. As you plunge into the wonders of these colourful companions, don't be surprised if, at the end of the day, it's not their colour, but their joyful spirit that wins your heart.
The exciting journey of choosing your whippet puppy goes beyond just picking a colour. It's about welcoming an engaging new member into your family, a companion that'll bring laughter, warmth, and a kaleidoscope of unforgettable experiences.
Ultimately it is the rapport that you and your whippet puppy will form, which transcends the splendid spectrum of their fur. Irrespective of their colour, a whippet will prove to be a worthy addition, bringing a splash of colour into your life with their undying love, lively antics, and heartwarming warmth. Embrace this colourful journey and cherish the infinite, playful mirth that is to follow.
What's your favourite whippet colour?
Do you have a favourite whippet colour? Are you in love with your dog's colouring? Take a picture and share it!
What Other Visitors Have Said
Click below to see contributions from other visitors to this page...

Love Whippets

My first whippet was a fawn and I loved her so much, kids would call her Santa's helper ❤️ sadly she passed away earlier this year and now I have two …
Brindle Not rated yet
Attractive,Racer,Big success,Models in a Art School