Do you have a whippety question? Enter here your query or keyword.
Whippet Coloring Pages

Whippet coloring pages to relax and be creative. Try out with these pictures of whippets your favorite whippet colors.

As stated in the whippet breed standard, the color for this breed is immaterial so, in theory, your green whippet, blessed with a perfect conformation, could still win the most prestigious dog shows like the Crufts or the Westminster.

This peculiarity of the breed probably comes from the fact that whippets where not bred for a specific color but for function.


The breeders goal was to obtain a dog capable of running on short distances at breakneck speed but the same time easy to handle.

The end result for the total disregard for the color of the whippet dog coat turned out to be one of the charms of this breed, the extensive range of hues we have now the privilege to choose from.

Whippets can be solid or parti-colored, clear or brindle, of intense or diluted color, red or black and everything in between.

But if nature is not creative enough, here are some pictures of whippets to try your own creativity and color inspiration.

I prepared a collection of coloring pictures for you that you can use with or without your kids to find out which color you prefer.

These pictures of whippets give you a chance to try on a whippet's outline the most outrageous colors, patterns and color combination.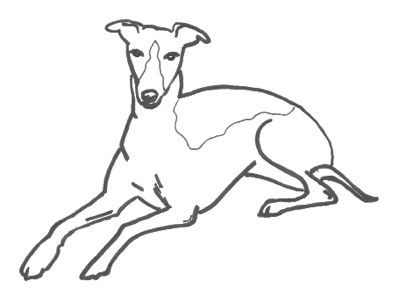 You can print the images from the page or download the pictures from the link at the bottom of the page.

I find that the best artistic results are achieved if you print the images on thick colored or patterned paper and then work with pastels.
In alternative you can use white paper and then color with watercolor pencils.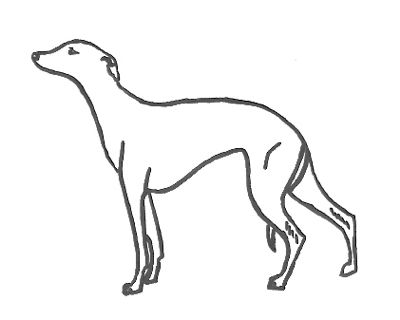 But if you prefer something more innovative, this is your chance to let your fantasy go wild and try your hand at the craziest combination.

On paper even flowers, patterns, clouds, stars and stripes are allowed!

There is only one rule to your imagination, keep in mind that a good whippet cannot be of a bad color!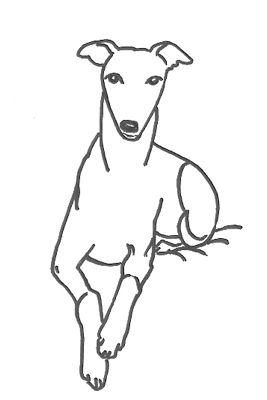 Click here to download all the pictures
Back to Homepage

Back to Whippet Pictures

Subscribe to my Free Newsletter!
With the free e-zine you'll get a house training flash course plus a handy infographic.
And your e-mail address is always safe with us, don't worry!
Jul 15, 18 09:38 PM

Stevie is a Pippet, a whippet/pit mix and she is the best dog ever. She does not bark much and she loves to run zommies just to run! She is beautiful

Jul 11, 18 11:12 AM

Lola is just nine months old and cannot go a day without running in the park chasing her favorite ball. Well ok, every ball is her favorite ball. She

Jun 17, 18 04:29 AM

Toby is our new family member 14 weeks old he enjoys walking , hiking , spending time with other whippets in the family and going to puppy school.