Do you have a whippety question? Enter here your query or keyword.
Whippet Christmas Craze
Share your whippet christmas pictures, favorite whippet cards and ornaments: the essentials for the festivities of any loving whippeteer.
At the beginning of winter my whippets go into hibernation only to come out of the their pile of cushions and blankets at the first rays of sun in the spring.
Just to remember that hidden somewhere in the sofa are our wonderful dogs, we like to take pictures when our dogs are available, buy whippet cards and hang whippet ornaments on our christmas tree.

Our Whippet Christmas Pictures


Whippets are such perfect models, they love to be at the center of attention, they are patient and look gorgeous, what more can you ask?

Our dogs participate in our life and they seem to enjoy the festivities just like any other member of the family.

The holiday atmosphere seem to relax them and they love to have all their people around, just like us!

Our dogs seem to enjoy napping under the Christmas tree and do not object to pose as reindeer or Santa Claus and even seem to like the game just for the fun of it.

Actually, I find that especially the reindeer headdress goes well with the whippet svelte physique.

Here are some of the best Christmas whippet pictures we collected over the years.
Use them as cards or tree ornaments. Enjoy!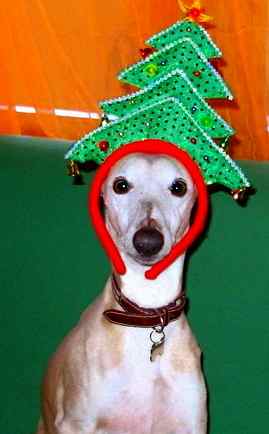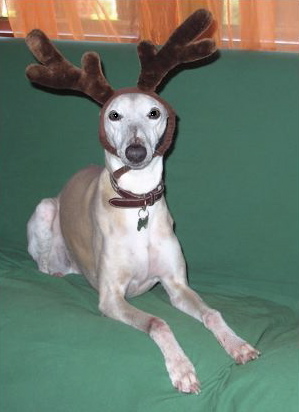 More Whippet Christmas Pics



Here are some lovely christmas pics sent by visitors.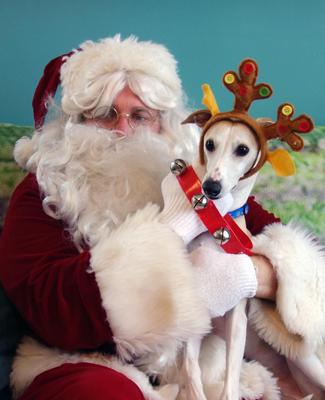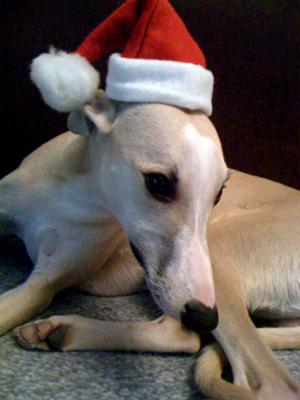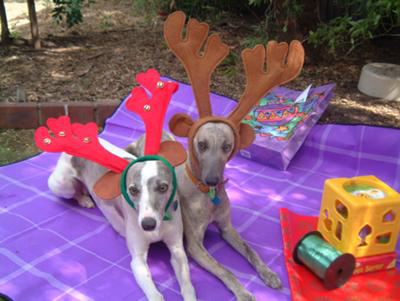 Share the Fun!


When my kids were small they liked to add to the traditional nativity scene the casual dinosaur to make the tableau more interesting. 

I find the addition of a whippet figurine near the manger more appropriate and certainly more elegant. Don't you think so?
Did you take a great picture of your dog under the tree, with reindeer antlers (a classic)?
Or did you try to immortalize your whippet with a Santa hat (a very  difficult take but worth trying)?
Did you include a whippet ornament into the Christmas decoration?
Did you create a beautiful whippet card? Share your picture with the form below and make our home page!
We reserved a special spot on our home page for your pictures, we are waiting for the christmas pictures of your whippet!
Have A Great Christmas Dog Picture?
Do you have a great Christmas whippet picture and story? Share it!
What Other Visitors Have Said
Click below to see contributions from other visitors to this page...

Subscribe to my Free Newsletter!
With the free e-zine you'll get a house training flash course plus a handy infographic.
And your e-mail address is always safe with us, don't worry!
Dec 29, 20 10:15 AM

Well what can I say I have a lovely blue whippet I was given as a gift 5 years ago 2015 I'm actually going to breed her this year coming. Miss molly is

Oct 28, 20 12:42 PM

Are Whippets Good with Babies? Whippets are reliable family dogs but dogs and kids are not always a good mix.

Oct 22, 20 10:11 AM

Greyhound whippet Italian greyhound: compare these three dog breeds and find your perfect match.