Do you have a whippety question? Enter here your query or keyword.
My Nu'u
by So'o
(Honolulu, Hawaii)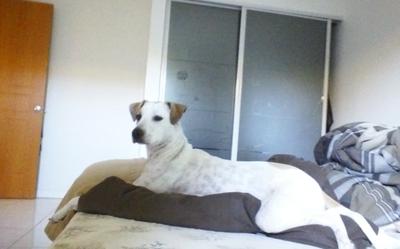 My Whippet Nu'u
Nu'u is a year old, very proud a rascal, and knows how to get her way. She's so smart and I believe she's training me hahaha! Love having her and can't see her with anyone else.
Join in and write your own page! It's easy to do. How? Simply click here to return to Whippet Mix Pictures.
Subscribe to my Free Newsletter!
With the free e-zine you'll get a house training flash course plus a handy infographic.
And your e-mail address is always safe with us, don't worry!