Do you have a whippety question? Enter here your query or keyword.
Make Your Own Dog Collar
Whippet and Greyhound Leader Collars
Make your own dog collar at home in few easy steps. Learn how to make leather whippet and greyhound dog collars at home.

The traditional whippet collars are not always easy to find and they are often very expensive.
If you are the handy type, you can learn how to make dog collars at home.
With the basic pattern below you'll be able to create beautiful, personalized dog collars. The only limit is your creativity.
This pattern is designed for a medium size whippet, adjust for bigger or smaller dogs.
You'll need only some simple dog collars supplies:
a strip of leather 43 cm. (16 inches) long and at least 4.5 cm. (1.7 inches) wide
a small buckle of about 2 cm. (0.7 inches)
a 2 cm D ring
Step 1 - Build the Cardboard Pattern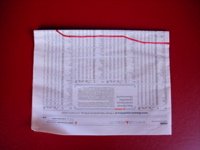 Take a newspaper page and fold it in four.
Draw on the doubled end the shape of a folded collar of this size:
25 cm. (9.8 inches) long
2.5 cm. (0.98 in) wide for the broader end and 1.5 cm. wide for the narrow end.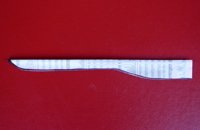 Cut the shape out.

Unfold, you have now the basic shape for your personalized dog collar. Try it on your dog to make sure the wider part fits nicely around the neck.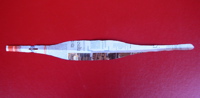 On one end cut away 4 cm. (1.5 inches) and prepare a slit for the buckle.Trace out this shape on thicker cardboard.

Step 2 - Prepare the Leather Collar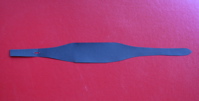 Using the cardboard pattern and an heavy duty knife, cut the collar shape into the leather.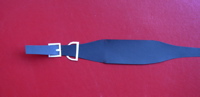 Insert the D ring and place the buckle in the slit.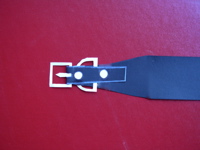 With a rivet secure the buckle and with a second rivet stop the D ring. Punch the holes on the other end as needed.Brag about your work during your evening walk in the park with your fellow dog walkers.