Do you have a whippety question? Enter here your query or keyword.
Italian Greyhound Breeders
Italian Greyhound Breeders
Italian greyhound breeders are not always easy to find.  Start here the search for your miniature greyhound.

Not all Italian greyhound kennels are created equal. Let's see where to buy and not to buy an Italian greyhound puppy.
Where to Look for Italian Greyhound Breeders

Respected Italian Greyhound Kennels
Check below a list of Italian greyhound breeders to find one near you.
Don't be surprised if there is a waiting list, good breeders do not overbreed their dogs and you might have to wait for the pup of your dreams.


How to Recognize a Reputable Breeder

A reputable breeder will be involved in the Italian greyhound community with shows and events.
He or she will be willing to show you his dogs and will be happy to speak about the breed, explain you his or her breeding programs and goals.
A responsible breeder will be able to give you the puppy with the papers and a health guarantee.
Be prepared to answer some questions about you, your family and home conditions. Well meaning breeders want to place their dogs in the right families and be sure that the pup is the right match for you and your lifestyle.
Where Not to Buy an Italian Greyhound Puppy

Pet Shops
Those puppies in the shop window look very tempting but a pet shop is not the best place where to purchase your pup.
Pet shop puppies are of uncertain origin and you don't get any chance to meet the breeder and see the pup's parents.
No serious breeders would ever give away puppies to be sold in a shop.
They might be coming from a puppy farm and might not have received proper socialization and health care.
If this wasn't enough to discourage you, often pet shop puppies are grossly overpriced.


Puppy Farms
In puppy farms dogs are bred in poor conditions with no regard for the well-being of the animals.
The result are unhealthy pups of uncertain origin and with poor socialization. The prices can be tempting but you might end up spending in vet bills a lot more than what you saved.


Home Delivery
Beware of anyone willing to send or deliver a puppy directly to your home. It might just be a way to prevent you from seeing the breeding facilities and the pup's parents.
As for any breed, the choice of a reliable breeder is crucial to find a happy, healthy dog that will be a great companion for many years to come.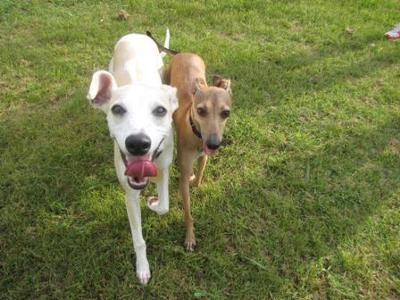 Where to Find IG Breeders
Check the ads, ask questions to the breeders and don't take anything for granted.
Look for kennels in your area to visit the breeder before making any decision. Don't get carried away by enthusiasm and remember our guidelines about responsible breeders.

American Kennel Club Marketplace
Are you an Italian Greyhound Breeder?
Do you breed Italian greyhounds? List here your Italian Greyhound kennel for free! You'll reach thousands of targeted visitors and you'll offer a great service to all IG lovers.

Don't forget to add your contact info or your site address and I'll make it into a link to your website.