Do you have a whippety question? Enter here your query or keyword.
Hound Dog Names
We gathered in this page a collection of hound dog names especially suited for sighthounds, the fast and elegant type of dogs that hunt more by sight than by scent.
These name are so musical and evocative that they would also make wonderful whippet names.
Hound Dog names from Greek mythology


Alce, Argos, Asbolos
Boreas
Cyllo
Draco
Eudromas
Lacena, Lachne, Lacon, Lampos, Leda, Leucos
Melampo, Melanea
Napa
Pomenis, Pterelas
Theron
Uranis
Traditional Names for Borzoi, the Russian Wolfhound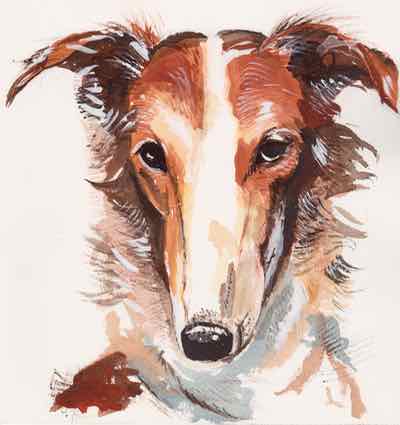 Almaz, Ardagan, Ataman
Blistai, Brassai
Cara
Karatai, Kassatka, Krassai, Krilat
Lada, Lebed, Lebediska, Lubim
Milka.
Orlik
Rasboi
Strela, Sverkai
Zanoza, Zorka
Names for the Oriental Hounds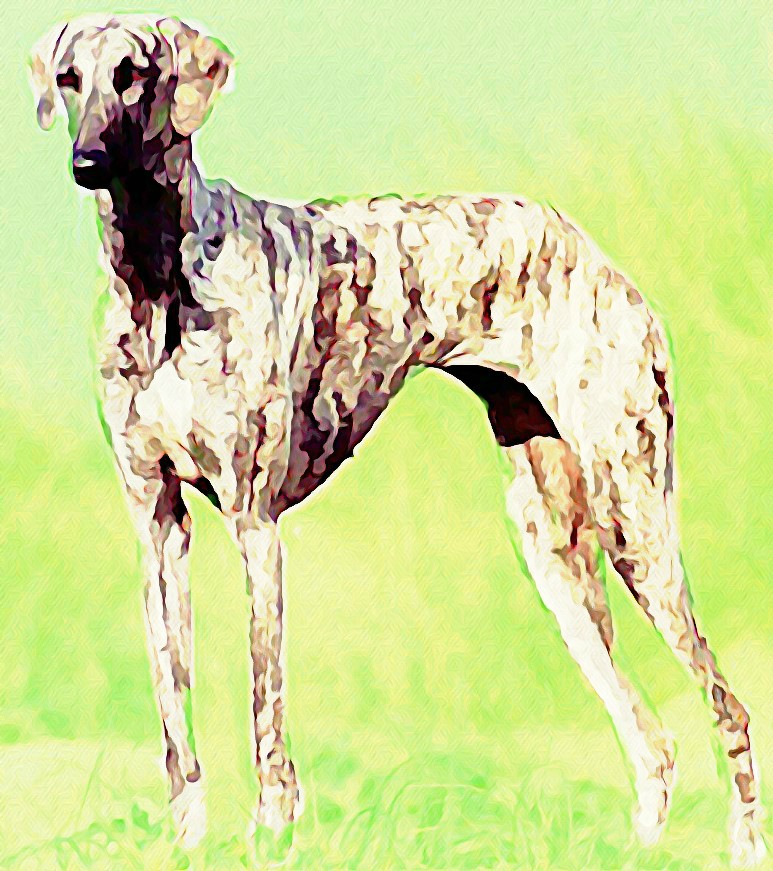 Here are some traditional dog hound names especially suited for salukis, Afghan hounds and sloughis
Alina,Amina, Azhar, Aziza
Basil, Baz
Ghadir
Habibi, Hayfa
Jumana
Malik, Munir
Nadir
Quadir
Rasha, Ruya
Saif, Sharifa, Shula, Sirdar
Wasim
Zardin, Zayn


Male Hound Names

Aladin, Alex, Alf, Alí, Angus, Anubis, Apollo, Arnold, Artù, Astor, Attila, Alisio, Ares, Ajax, Ariel

Balto, Bambú, Bandit, Beethoven, Bernabeo, Brando, Bruno, Brutus, Bubba, Buzz, Byron, Balthasar


Camillo, Capitano, Capriccio, Casper, Churchill, Cleto, Cocò, Cetus, Caius, Cupid

Dakkar, Darwin, Devil, Dixi, Doc, Drago, Draco, Dorado, Duca, Dyonisus, Dunkan

Elvis, Enzo, Eno, Emmaus, Elmo, Eolo, Eros

Fermino, Frodo, Fuoco,

Gaspare, Gringo, Guido, Gulliver, Ganzo, Griffith

Harold, Hugo, Hercules, Hermes

Icaro, Iker

Jack, Jazz, Justin

Kenzo, Kubo, Kurt

Lando, Lennon, Lotus, Lotar, Lucas, Lupo, Leo

Mambo, Manolito, Maximus, Merlino, Milo, Monty, Morgante, Mortimer, Moresco, Mars, Morpheus

Nemus, Nero, Newman, Newton, Norman

Otto, Otello, Ottone, Orso, Odino, Orion, Ostro

Paco, Pericle, Pietro, Piccolo, Pintor, Poker, Pongo, Pegasus, Phoenix, Pampero, Poseidon

Quintin, Quantum

Rambo, Ramses, Ramon, Re, Ringo, Rocco, Romeo, Romano, Rover, Rum, Rudy, Ruffolo, Rufus

Samba, Sansone, Shark, Shadow, Sherman, Scotty, Simba, Stuart, Sufi

Tango, Tarzan, Toro, Tequila, Tinto, Titus, Titanio, Toffee, Turco, Taurus

Umbold, Ulisse, Urca, Ursus

Vico, Vlado, Verdi, Voce

Whisky, Wilf, Woody

Xenon

Yago, Yogourt, Yuppy, Yoko, Yoshi

Zen, Zeus, Zorro, Zante







Unique Female Dog Names

Africa, Aida, Alba, Asia, Alissia, Alisha, Astra, Aura, Azzurra, Andromeda, Athena, Artemis

Bali, Bambu, Bambi, Bimba, Baciami, Bambola, Brina, Bora

Candela, Cannella, Capricciosa, Carlotta, Chanel, Chelsea, Chiquita, Cielo, Cocco, Cosetta, Conchita, Cassiopeia, Calliope, Calypso, Circe, Clio

Dakota, Diva, Dixi, Dolly, Dolcezza, Dulcinea, Duna, Duchessa, Demeter

Estella, Eva, Emma, Ella, Elda
Flora, Foxy, Fifì, Floribunda, Fragola
Gilda, Gina, Greta, Grande, Gwendoline, Gabrielle
Hera, Habi, Hera, Habanera

India, Iris, Imelda, Istar
Jakie, Jasmin, Java, Junice, Juliet

Kenia, Kora, Kiki
Luna, Lilli, Letizia, Laica, Leona, Lola, Lotti, Lulù, Lupita, Levante, Libeccio, Lodos

Maddi, Marchesa, Mara, Marea, Margot, Maggi, Melody, Mimosa, Minny, Molly, Morena, Maestro, Mistral, Monsoon, Maia

Nanà, Nottola, Nina, Nube, Neve, Nike

Olivia, Opale, Origine, Osiride

Paris, Penny, Penelope, Petalo, Puma, Pippa, Paola
Queeny
Raissa, Raja, Rita, Roma, Rosa, Rosetta, Roxy, Rumba, Rioja
Samba, Sasà, Shiba, Sissi, Sandy, Sandra, Shamal

Tara, Tea, Tina, Tuma, Trixie, Tartufina, Tramontana

Ultra, Ulama, Ursula, Ursa, Urania

Vela, Venus, Vega, Vanda
Witney, Wilma, Winnie
Xena, Xandra, Xantax
Yolanda, Yoko, Yara
Zoe, Zandra, Zara

Subscribe to my Free Newsletter!
With the free e-zine you'll get a house training flash course plus a handy infographic.
And your e-mail address is always safe with us, don't worry!