Do you have a whippety question? Enter here your query or a keyword.
Free Whippet Training Course
Are you planning to get a whippet? Are you about to pick up your puppy? Having troubles with your older dog?
Get my free whippet training course. It's made up of seven concise lessons that include: first days at home, shopping list, picking up your puppy, the first nights, crate training, house training, the perfect recall, sit and stay, leash training, dog aggression.
Each chapter is brief but comprehensive and to the point covering the basic of dog training.
You'll receive the installments in your mail every three days to give you time to practice in between lessons and get ready for the next step.
And it's free!
Subscribe now, you'll receive soon the first installment and you'll be requested to confirm your subscription to get the next chapters.
Review the Whippet Training Course and Get a Gift! 



Give your opinion about the whippet training course and receive an infographic to download with simple tips to housetrain your puppy in no time.
You can post it on the fridge as a reminder for the all family. Yes, sometimes is more difficult to train humans than dogs...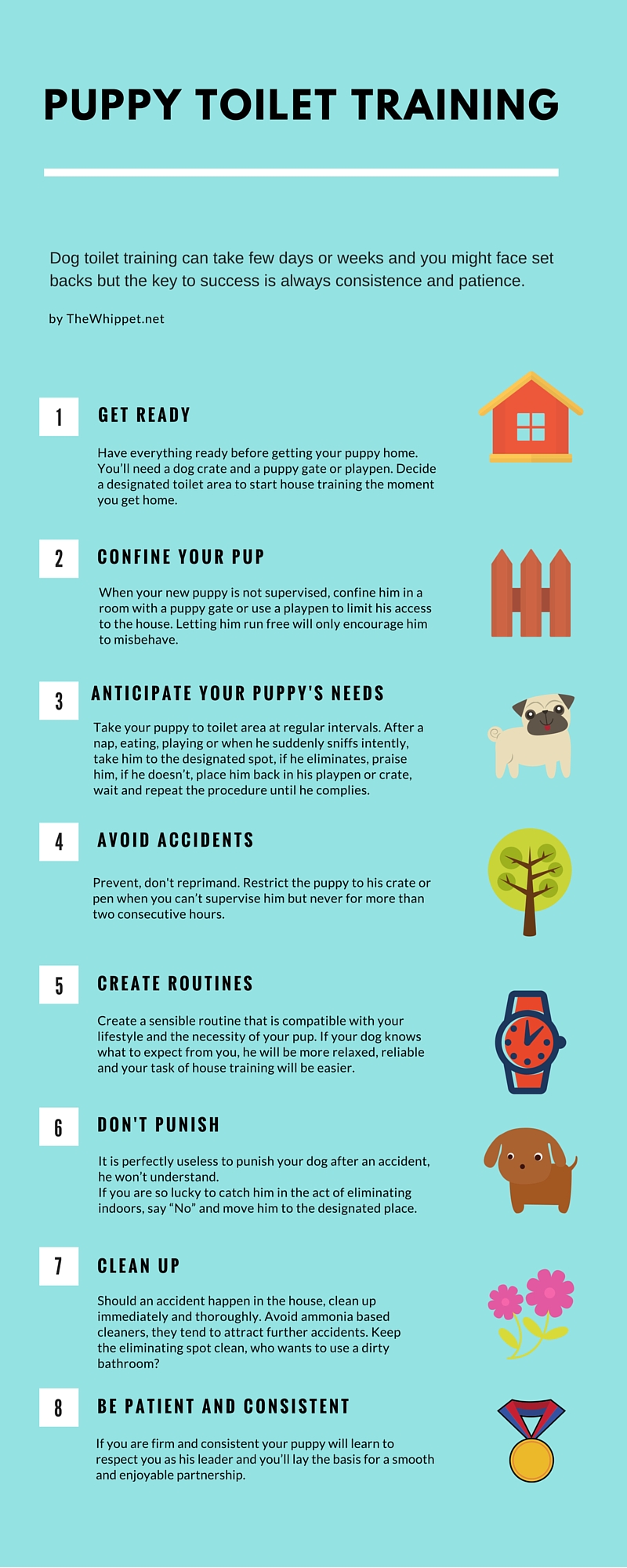 How Am I Doing?
How do you like your whippet training course? Share your review and suggestions.
Whippet Freebies!

Get a free book: Whippet Tails - Short Dog Stories,

plus

 an infographic and more as a welcome gift for your subscription to The Whippeteer, our free newsletter!

Don't worry your Email is safe with us, subscribe now!
Jan 10, 18 11:52 AM

Hello! I live in Greece, Athens, and we are searching for a whippet to join our house. The lifestyle here is very outdoors focused and I want to ask,

Dec 20, 17 09:56 AM

Cleo is six months old, and has me totally charmed. She likes watching children's cartoons, but this English programme on the Battersea Dogs Home is definitely