A delightful Weimaraner/Whippet mix - Our Phoebe
by Rokrover
(Tucson, AZ, USA)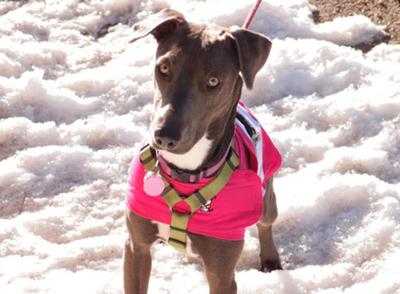 We were blessed to have adopted Phoebe who is an adorable, amazing Weimaraner/Whippet mix.

She exhibits traits of both breeds - supremely intelligent, stubborn, athletic, family obsessive, bossy, muscular, explosively fast, driven by keen scent and sight prey instincts yet lovingly sweet and affectionate.

At times she is overwhelming and frustrating when on the 'hunt' but we are fortunate to be retired and devote our time 24/7 to our 'velcro' dog.

Her musculature is incredible and she is a wonder to behold, outpacing even greyhounds in the dog park. Here are a few pictures of our Princess:


Subscribe to my Free Newsletter!
With the free e-zine you'll get a house training flash course plus a handy infographic.
And your e-mail address is always safe with us, don't worry!