Highlights
Whippet Spotting Did you find great whippet art? Share it! Tell us where you found it and enter the picture.


Share your Whippet Pics!

Make your whippet a star for a day (or longer) by entering a picture in the Dog of the Day and see your pooch in our homepage!





7 Crate Training Tips Follow these 7 puppy crate training tips to obtain a well ajusted and house trained dog in no time.


300+ Italian Greyhound (and Whippet) Names More than 300 Italian greyhound names from opera, literary characters and everything Italian.


Are Whippets Your Perfect Match? Find out with this quiz if whippets are your perfect match!



News and Articles
The Dog Show Game – Telling It Like It Is
The Calming Signals Most Humans Miss From Their Pets
Naturally Fearful Dogs
A Designer Dog Maker Regrets His Creation
Glenn Gregory says whippets are Heavenly
CPR and First Aid For Animals
Study: Dogs Can Identify Liars, and They Don't Trust Them
German Shorthaired Pointer Wins Top Honors At Westminster Dog Show
Are You a Dog Breeder, or Are You Just Breeding Dogs?
Well Socialized? No, Well Traumatized!
How Much Sleep do Dogs Need?
Whippet Art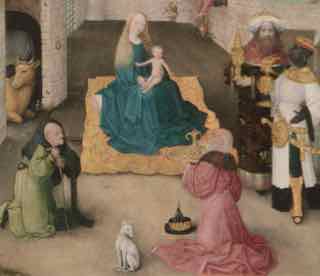 Featured Article


Preventative Care For Your Dog - Better Health, Less Expenses
By Dr. Jan Bellows, DVM
Preventative care can be a lifesaver for most pets. General, specialty, and emergency veterinary hospitals see cases brought in that could have been easily prevented. There are a wide range of things that can be classified as preventable. Here are some of the most common issues that are reported:
1. Dental disease: One of the top problems seen in vet clinics is dental disease and gingivitis. Not only can plaque and tartar buildup produce bad breath, but it can lead to tooth decay and loss. In addition, bacteria from the diseased teeth can spread throughout the bloodstream and damage organs like the heart and kidneys, especially in an older dog. Routine care of a dog's teeth will prevent all kinds of dental disease.
2. Overweight: Just like people, our dogs are getting bigger too! There are a few different culprits, the most common being diet and lack of exercise. Dogs that are fed a low-value dog food eat a high carbohydrate, high grain diet that helps to pack on the pounds. Add in the table scraps and overabundance of treats and he doesn't stand a chance. As our own lifestyles have become more sedentary, so have our dogs' lifestyles. Dogs require daily exercise not just for weight maintenance but also for overall well-being. Many of the dog behavioral issues brought in for training directly relate to lack of exercise as well. Feeding a high-quality dog food coupled with daily walks and exercise appropriate to your dog helps to prevent a ton of problems like diabetes, joint pain, and stress on the heart and other organs.
3. Obstructions: Many of the pets visiting emergency clinics relate to common obstructions. Obstructions occur when a dog has ingested something it cannot digest and pass: socks, cardboard, towels, clothing, stuffing out of toys, etc. These items become lodged in the dog's intestines, and it quickly becomes an emergency situation requiring surgery. A dog will not be able to pass the foreign item by himself. This is 100% preventable! Make sure to train your dog, exercise him properly, never leave items lying all over the floor, give him proper chew toys, and always supervise and check in on what he is doing.
4. Vaccinations: Dogs should begin receiving shots at age 8 weeks old and continue through 20 weeks of age. This initial shot schedule provides protection from a number of diseases that can be life-threatening, like Parvo. Vaccinations should be boostered annually or as recommended by your vet. Never leave your dog unvaccinated! Doing so greatly increases his chances of catching a deadly illness. Diseases, like Parvo, are highly contagious, and an unvaccinated dog will quickly become sick after exposure. It is very difficult to treat; it is both expensive and often not successful. Vaccinations prevent the spread of the illnesses and keep your pet healthy.
5. Heartworm: It is so sad for vet to have a dog with advanced heartworm as a patient because prevention of heartworms is so easy to do. Heartworms are spread by mosquitoes. Once a dog is infected, if it is not on heartworm medication, the worms will begin to grow and find their way into the dog's heart. They will multiply and develop, blocking up the heart, changing the bloodflow, and destroying the organ. Treatment is expensive and dangerous, especially if the case is very advanced, and some dogs die from it. Monthly heartworm preventative stops any heartworms from developing in the first place.
6. Tick born diseases: There are quite a few common and prevalent tick born diseases that manifest in a number of ways. All of them come from a tick attaching itself to a dog and spreading a disease through its saliva. The diseases can cause lameness, lethargy, sickness, and as they advance: neurological problems, kidney disease, and bleeding disorders. By simply applying a monthly flea and tick control product and regularly inspecting your dog for ticks, you can prevent these diseases before they happen.
These are a few of the most common preventable diseases and problems that affect dogs. Preventative care is not only better for your dog's health, but it can also save you a lot of money in emergency or specialty care required to correct a preventable problem.
Visit the veterinarian and dentist who treats your pets at All Pets Dental Clinic. Dr. Jan Bellows specializes in the treatment of small animals, and is a Diplomate to both the American Board of Veterinary Practitioners and the American Veterinary Dental College. His practices, All Pets Dental Clinic and Hometown Animal Hospital, have been caring for your pets since 1977. They can be reached at 954-349-5800.
Article Source: https://EzineArticles.com/expert/Dr._Jan_Bellows,_DVM/120971

https://EzineArticles.com/?Preventative-Care-For-Your-Dog---Better-Health,-Less-Expenses&id=2137991





I hope you enjoyed this issue of The Whippeteer.
Visit the TheWhippet.net frequently as we are constantly updating our site with information, resources and tips for the dog lover.
I would like to thank here all our readers whether they are regular visitors or new to the site and especially all the contributors to our pages.
They all made my job more rewarding and our site more interesting for everyone.
All your contributions are really appreciated! Visit us soon at TheWhippet.net!