Highlights
Do You Have a New Litter of Gorgeous Whippet Puppies?

Share your favorite pictures and let all whippeteers know about your lovely puppies!



Your Whippet Can Be the Dog of the Day!

Make your whippet a star for a day (or longer) by entering a picture in the Dog of the Day and see your pooch in our homepage!


Your Whippet Mix Can Be a Star Too!

Your whippet cross deserves the spotlight! Send us a picture of your whippet mix and make the title of this page Whippet Mix Pictures .


Are Whippets Your Perfect Match?

Find out with this quiz if whippets are your perfect match!


Share Your Whippet Adoption Stories!
Share your whippet adoption story! Did you rescue a whippet in distress? Send us your whippet's story and let other dog lovers know about best and the worst of your experience.




The 2016 Whippet Calendar is Here!

Whippet Calendar - Breed Specific Whippet Calendar - 2016 Wall calendars - Dog Calendars - Monthly Wall Calendar by Avonside
News and Articles
Glenn Gregory says whippets are Heavenly
CPR and First Aid For Animals
Study: Dogs Can Identify Liars, and They Don't Trust Them
German Shorthaired Pointer Wins Top Honors At Westminster Dog Show
Are You a Dog Breeder, or Are You Just Breeding Dogs?
Well Socialized? No, Well Traumatized!
How Much Sleep do Dogs Need?
68 Most Popular Whippet Dog Names
PICKING A SHOW PROSPECT PUPPY FROM YOUR LITTER
Why your lost dog may not run back to you
Whippet Art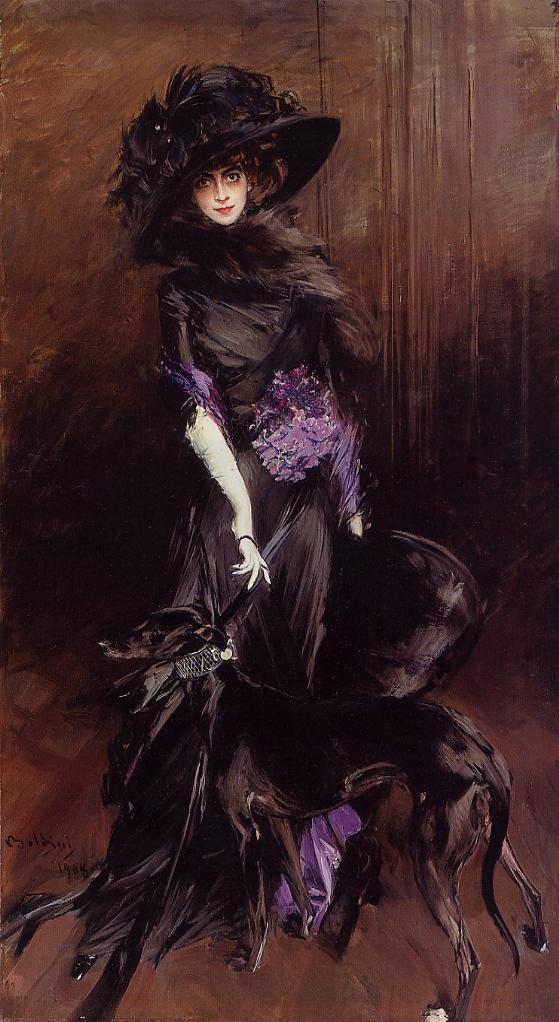 Portrait of the Marchesa Luisa Casati, with a Greyhound by Giovanni Boldini - 14" x 24" Peel-N-Stick Removable Wall Decal
Featured Article


Saving Money on Veterinary Bills - Keeping Our Pets Healthier and Younger
By Dr. Michael Fredrick DVM
Just like the saying "an apple a day keeps the doctor away", there are many things that can be done to keep your pet from ending up at the vet. Keeping your pets feeling younger and healthy can be easily accomplished. Knowing the most common diseases found in older or geriatric pets is important in keeping them healthy. Knowing what can be done to prevent these common problems is a great way to help you save money and improve the quality of life of your pets. Below are some of the most common diseases and how to treat or prevent them.
#1) Dental disease- Dental disease is the most common disease in animals and humans. Bacteria cause gingivitis or swelling and redness of the gums. Dental disease can lead to many other potentially life threatening diseases including kidney infections and infections in the heart.
Prevention of dental disease:
o Teeth brushing: To prevent dental disease, daily teeth brushing is recommended. You must use a special type of dog tooth paste since fluoride can be poisonous.
o Dental diet- There are special formulated diets that have large hard kibble that mechanically break down plaque when chewed. The kibble is formulated to break into large pieces, which helps to prevent tartar build up.
Treatment for dental disease: Dental prophylactic cleanings must be performed by your veterinarian and often require general anesthesia. An ultrasonic cleaning instrument is used to scale off the tartar that builds up on the teeth. This can be performed every 2-3 years or more often in smaller breeds that tend to have more severe dental disease.
#2) Arthritis- Arthritis can be found in 80% of all dogs over 9 years of age. Arthritis occurs when the cartilage in the joints start to break down or become damaged exposing the nerves. Arthritis results in pain and swelling of the joints. There is no treatment that can cure or stop arthritis. However, there are some great supplements that help to slow down the arthritis from becoming worse and rebuild damaged joints.
Glucosamine/Chondroitin- These supplements help to repair the cartilage in the joints. They should be given daily to all dogs over the age of 5 years. They are very important in preventing damage to the cartilage and if given early on in the progression of arthritis can stop the arthritis from occurring.
Fish oil- Omega fatty 3- Pain is often caused with the inflammation in the joints. Fish oil has anti-inflammatory properties that reduce pain in arthritic patients without all the side effects found in most pain medications such as NSAIDs. The supplements can be placed on the food daily to for convenience and to encourage intake. They have also been proven to stop dandruff and improve the health of the hair coat.
o Obesity- This may be the most under estimated disease found in dogs. Obesity has been associated with numerous diseases such as cancer, arthritis, cruciate disease, heart disease and many more. Stopping obesity before it becomes a problem is the key to success.
Below are some easy treatments for obesity:
o Light kibble- All animals that are over 6 years of age should be started on a geriatric diet or a light( low calorie) diet. Older animals burn less calories since they have less energy and usually their activity level decreases.
o Dry food- Canned foods are usually higher in calories, so changing to a dry food can really help to decrease the caloric intake.
o Stop the treats- Dog treats can quickly add up to a large portion of the daily calories feed. Use low calorie foods such as carrots to reward your pets.
Keeping our pets healthy is great way to save money on veterinary bills as well as keep our pets living longer. Following these easy methods for preventing the most common disease found in dogs and cats will make sure that you have your pet for years to come.
For more information on specific treatments for arthritis and general health care tips visit Petvetwisdom.com.
Visit PetVetWisdom.com to find out more about Pet Care [http://www.petvetwisdom.com/Health/] or to purchase veterinary recommend treatments.
PetVetWisdom.com is the best source to find information on getting Pet Insurance [http://petvetwisdom.com/pet_insurance/] and to receive a free quote for your specific dog.
Petvetwisdom was created by veterinarians to help our pet owners save money on veterinary care and find information on common diseases. We have veterinarians on staff to answer any pet questions via email for no charge.
Article Source: https://EzineArticles.com/expert/Dr._Michael_Fredrick_DVM/121343

https://EzineArticles.com/?Saving-Money-on-Veterinary-Bills---Keeping-Our-Pets-Healthier-and-Younger&id=2257156





I hope you enjoyed this issue of The Whippeteer.
Visit the TheWhippet.net frequently as we are constantly updating our site with information, resources and tips for the dog lover.
I would like to thank here all our readers whether they are regular visitors or new to the site and especially all the contributors to our pages.
They all made my job more rewarding and our site more interesting for everyone.
All your contributions are really appreciated! Visit us soon at TheWhippet.net!