Do you have a whippety question? Enter here your query or keyword.
A FALL WALK
by Gail Christie
(Falmouth, MI, USA)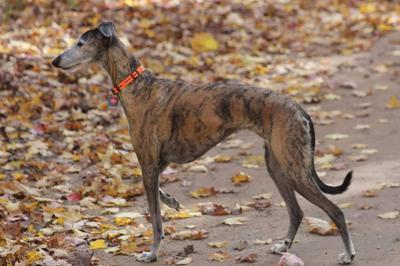 This is Twiggy, elegant, fast, majestic to watch. Had an amazing word vocabulary. Wrapped us around her paw and stole our hearts. Gave us 14 years of love and pleasure. Enriched our lives beyond measure.
Join in and write your own page! It's easy to do. How? Simply click here to return to Portrait.